New Patients
New patients are welcome to contact our office with questions or to book appointment. Commonly asked questions can be found under our FAQs.
Acupuncture Insurance Verification
Our staff can help verify your Insurance Policy on your behalf. Click here for Acupuncture Verification Form
Patient with Appointment
New patients can download our intake form, below. Please take the time to fill out these forms and bring them with you to your initial visit. If there are any questions please contact us. We look forward to being part of your health care team,
Click here for FORMS for New Patients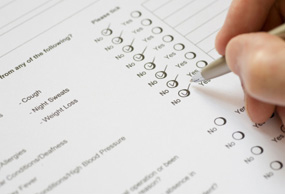 Notice to all New Patients - Cancellation Policy
In fairness to both new and returning patients our office maintains a 24 hour cancellation policy. When booking new appointment visits, new patient agree to pay the entire fee for visit if they fail to provide 24 hour prior notice of cancellation. New patient required to download the Consent (below) and bring them with you to your initial visit.
Click here to sign the CONSENT of Policy